CUSTOM DESIGNED SOLUTIONS


Do you need help with electronic or
embedded system design?
Performance Electronics has extensive experience in designing, developing and manufacturing custom electronic solutions, for countless applications, throughout many different industries.
What can PE do for you?
Custom electronic system designs based entirely on customer specifications
Full turn-key development, from initial concept to final production, testing and life cycle management
Development of end-of-line test systems for electronic products
On-going production and maintenance for active products
Production levels from less than 10 units to thousands of units per year
Field and lab testing of existing products

While our specialty in embedded systems has a strong application in internal combustion engine controls, we have an experienced engineering staff with backgrounds that include the following:
Control theory
Data acquisition
Electronic design
Signal processing
Software development
Mechanical design
Harness design
To see just a sample of the custom designed solutions Performance Electronics has done in the past, and to get an idea of what PE might be able to do for you, please see our Sample Projects.
GETTING STARTED WITH PE...
If you are interested in how PE could help bring out the best in your products, please Contact Us directly. We look forward to designing your custom electronic solution soon!


Performance Electronics, Ltd.
11529 Goldcoast Drive
Cincinnati, Ohio 45249
513.777.5233 Phone
513.777.2042 Fax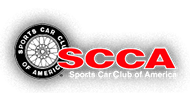 ©2015 Performance Electronics, Ltd.
Site Designed & hosted by Vision House