"A couple of months ago I purchased your PE-Wideband O2 with Bluetooth. Needless to say I am more than impressed with it. I was tuning a SBC 383 today and it worked so well. It cut my tuning time by 75% and no burnt fingers reading plugs."
Willis Thys
East St. Paul, MB, Canada
"Many thanks to you and your team for providing a total ignition package for my grandson's mini-sprint.  From our initial discussions where you coached me on which option would best suit our needs, to your team's configuring the PE3 controller, lambda sensor package, and custom wiring harness for our car, to the patience and guidance in working us through the final computer downloading and tuning session, your entire organization delivered truly outstanding product and customer service support. It is an enormous pleasure to work with team who delivers not only a great product, but an even greater customer focused solution package. Thanks again for such a terrific job.  Keep the 'spark' alive."
Warren Tarr
Las Cruces, NM
"We switched from one ECU to the PE3 about a year and a half ago.  At the same time it was necessary for us to utilize a different chassis and engine harnesses.  With the assistance of PE's customer service technical department, we were able to trace and ID the source of that fuel pressure sensor problem to an alternatively wired chassis harness. More recently we encountered some difficulty with cold starts of our engine.  Through a few emails, telephone conversations, and Team Viewer sessions, PE tech dept identified a polarity issue with the engine harness for another sensor. I can't begin to explain how nice it is to have a resource like this at our disposal.  There is no way we would have been able to trace either of these issues. As far as I am concerned, PE offers us the best ECU product, as well as unsurpassed customer service. Thanks to Jared and the PE support team for your valuable assistance."
John D' Addario Kinsta
Magnum Motorsports
"I'm writing because of my recent experience with your product and employee, Jared F. I bought a PE3 system from Jared at the Circus City show, and I installed the system myself the following week. Jared was very helpful at the track, answering all of my questions and even making a small change to my stock harness so that your system would be a "plug and play" deal. During our first team viewer session, we began running into issues. To make a long story short, there were a few things on my motor that were not compatible with your system. Jared was to be off work the following Thursday and Friday, and I needed to get the parts installed before we could do another team viewer, or be out of luck to race on Saturday. Jared told me that he would stay with me until we got it running. Unfortunately the following night we tried again, and ran into more issues. Finally, on Friday night at 10pm we were able to get everything together and the system working as it should. Jared was on his computer and the phone with me for several hours during his vacation days to make sure I was taken care of. Being a business owner myself, that speaks a lot about the type of person, and employee, that Jared is. I can't speak highly enough about his help, knowledge of the product, and willingness to see it through until the end. I just wanted to drop you a line and let you know that I love the product you have and, from my experience, the customer service is unmatched. I appreciate that very much."
Update: "Your stuff is badass man. This week we found two issues that needed attention, and one issue that we prevented from getting worse all because of having this system that lets us look at some very specific information. Again, I can't thank you enough for your help."
Zack Pence
Jerome, IN
"We considered many ECU options for our critical GEN3 program. In the end, Performance Electronics was the only partner who met product requirements, was able to work with us for optimization of the system, and also met cost targets. PE's tendencies towards high quality, quick response and aggressive development matched our style perfectly."
Erik Skirmants,
President & CEO SCCA Enterprises Inc.
"Just want to say thank you to everyone at Performance Electronics. This is twice they've come through for us. Sent them my stuff on Monday and it's back on the car ready for Friday night! You guys do business right, it's rare to find. Thanks for caring!"
Tucker Klaasmeyer
Klaasmeyer Racing
"I am very impressed with the PE3 and especially your service. The software is intuitive, it responds to tuning changes in exactly the manner I expect, and I am able to get these bikes tweaked in with very few wide open pulls, which is important when dealing with engines like these. You only get so many runs before you have to go through them…..
Thanks again for everything, and I look forward to working with more of these units in the future!"
Damon Kuskie
Gregg's Machine Service
"It is a pleasure to work with a company that has good customer service, provides a system that is logically laid out, has features that make sense and works well. It is obvious whoever designed this system has tuned a lot of engines. I will not hesitate to recommend Performance Electronics."
Evaun Lee
Chandler, AZ
"We had a great season with your system, honestly one of the first seasons in 10 -12 years where we were hands off on the motor – so thanks for the early support getting us on the right track and for a great product."
Mike Owings
Bayer Racing
"I recently contracted with Performance Electronics to replace the existing ECU I was using on my '99 Superformance Mk III Cobra. After reinstalling the injection system and the new ECU, Performance Electronics also dynotuned the motor. The car now runs perfectly and is a joy to drive. The new ECU and tuning has solved previous problems. Power is good. The car runs better than ever.
To anyone needing an electronic controller, I would highly recommend the Performance Electronics ECU. Performance Electronics is a truly knowledgeable, great to work with professional organization, and anyone acquiring their product or services will be completely satisfied."
Ted B. Walschleger, P.E.
Illinois Department of Transportation
"We decided to try a P.E. unit. From the time the tape was cut on the box to the time the car fired and ran, was 4 hours, and we have not had a SINGLE ECU issue with it since. The tuning software is very easy to use and has a very good 3-D display on both fuel and spark. The smoothing and basic divide/multiply and add/subtract features are intuitive and convenient. The wiring harness is simple and reliable and the unit simply works right every time we push the start button. As long as I am on the team, we will use a P.E. I am actually looking into using a P.E. on my daily driver at some point."
James Janak
San Antonio, TX
"PE is awesome! This ECU is easy to tune and the price is great. What else could you want? The service is awesome and has yet to be matched by anyone else we deal with. These guys rock!"
Gavin
New Brunswick, NJ
"Your customer support after the sale and the speed and efficiency of service far exceeded my expectations. Not only is the ECU intuitive to tune and full of useful features, it's also a pleasure to work with people from the company."
Daniel Fry
Pittsburgh, PA
"I'm not too sure how many people actually understand the amount of work and effort it takes to come up with a system and software that can please the masses and still have versatility and functionality. I have an idea, and what you guys have done is EXCEPTIONAL and it will only get better!! The software is awesome, and the engine starts instantly now. Good job you guys."
Darren Collyer
Manitoba, Canada
"We used PE's ECU for the last two years with much success. I would certainly recommend it. We received tech support that was out of this world. They completely walked us through any trouble we were having. From my 4 years of formula experience, this system is a wonderful platform to use."
Adam Lemay
Louisville, KY
"We just tuned a race bike with a XXX brand ECU. After working with the PE3, the old stuff is like working on jets and points with a hammer and chisel! The PE3 is the perfect complement to our EFI and our engine program! Thanks for the great support!"
Gregg Dahl
Gregg's Machine Service
"After using a XXX, your system blew my mind. It was even easier to use than I expected. Right now I have 2 extra guys tuning it on our test stand and we're real happy with how it's running. Our initial settings ran it better than the XXX ever did."
Aaron Bloch
Norfolk, VA
"I just can't say enough about these guys. They are awesome! They have a great system and the tech support it is out of this world."
Evan Wollak
Peoria, IL
"This year, we went with Performance Electronics' ECU and we will never go back. The software is user- friendly and the outputs are configurable to anything that the ECU reads in (water temp, air temp, engine speed, etc.). The best part, however, is the customer service."
Vince Mariucci
Columbus, OH
"Overall the car felt very powerful with the new ECU and everything seemed to work very well. Thus far it's been my favorite ECU to work with."
Patrick DeGrosse
Troy, NY
"Thanks for all your help on our installations. The unit works great and is easy to program. Good job. I think that we will convert several cars."
Bob Woods, Faculty Advisor
University of Texas at Arlington
"PE probably has the best customer service I have ever seen. Just the fact that we quickly managed to get our engine running fine without any previous experience with stand-alone management of EFI conversions is, I think, testament enough to the user-friendliness of their product and support."
Marc Jaxa-Rozen
Montreal, Canada
"FYI, if you want to talk good tech support, Brian was a huge help for Lehigh this year when we experienced one baffling engine problem after another, and we never bought a thing from him."
Joe
Bethlehem, PA
"The PE Control Unit is working great. We have installed it and run the engine on it…The control has worked flawlessly and I am very happy with it thus far. You offer a product that provides the most per dollar and I can almost assure you that we will be using another PE Control Unit on our next car. Thank you for your excellent level of service."
Robert Brady
Bellingham, WA
"The software is so easy to use and understand, that a suspension guy that knows nothing about the engine can use it."
Daniel Alford
Cincinnati, OH
"With PE's help, we got the engine running yesterday. I would seriously recommend the PE-Ltd. ECU. If teams would get half of the quality of customer support that we have gotten from PE, it would still be a steal."
Ethan Lessard
Durham, NH
Whatever you need, we've got it covered.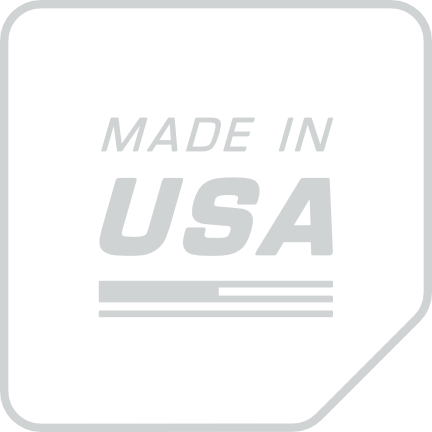 Please contact us!
Performance Electronics, Ltd. would be happy to answer any questions regarding our current products or how we may be of assistance in the design and development of a custom system.