If you have questions about our products or would like to place an order, please either Contact Us directly, or one of our regional Dealers. To ensure customers get exactly what they need, PE does not currently offer an online shopping cart.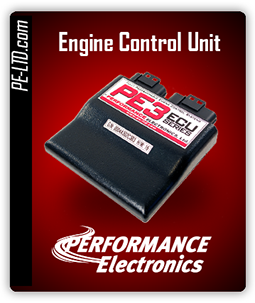 An Engine Control Unit (ECU) is the computer that controls every aspect of how the engine operates. Its main function is to use measurements from sensors to compute important fuel and ignition parameters. Each Performance Electronics ECU is 100% adjustable using the appropriate monitor software.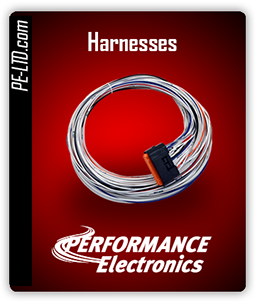 Wiring harnesses connect the ECU to the engine and rest of the vehicle. Performance Electronics offers several types of harnesses including those that provide a basis for custom designs as well as adapters that mate directly to stock vehicle wiring.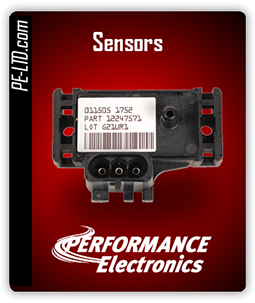 Sensors are used to measure important engine parameters like coolant temperature, engine RPM and manifold pressure as the engine is running.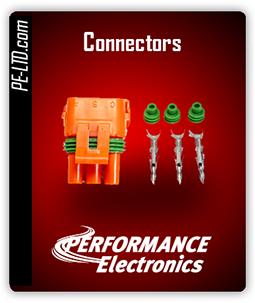 Performance Electronics offers a wide variety of connectors to mate with different sensors and actuators.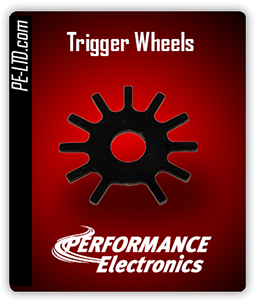 A trigger wheel is a steel disk with teeth that mounts to the crank or camshaft. Electrical pulses generated by passing teeth on the wheel tell the ECU the speed and orientation of the engine at any given time.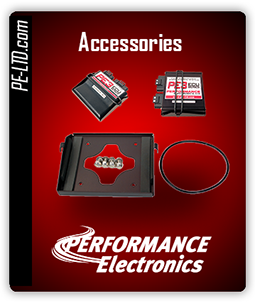 The accessories section includes various types of hardware designed to work in conjunction with the engine controller.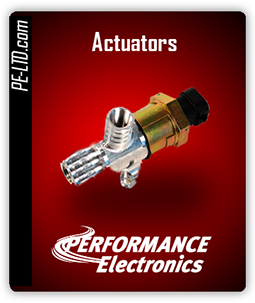 An actuator is something that is controlled by the ECU. Generally, these are the outputs from the engine controller.